About the Gallery
The Gallery originally opened in the Arthur Erickson designed "Waterfall Building" on 2nd Avenue, half a block from the entrance to Granville Island in June 2001. It was a magnificent space and we were proud to be there. When we first opened our doors we were known as the Ballard Lederer Gallery. Roughly two years later one of the two founders left and we became the Elliott Louis Gallery under the sole directorship of original founder Ted Lederer.
In January of 2008 the Gallery re-located to a site specifically designed space on 1st Avenue, one block East of Main Street. When we first moved to that area there was one, fairly well hidden gallery in the vicinity. Today that area is the growing hub of the Vancouver art scene. We like to think our Gallery played a significant role in making that happen.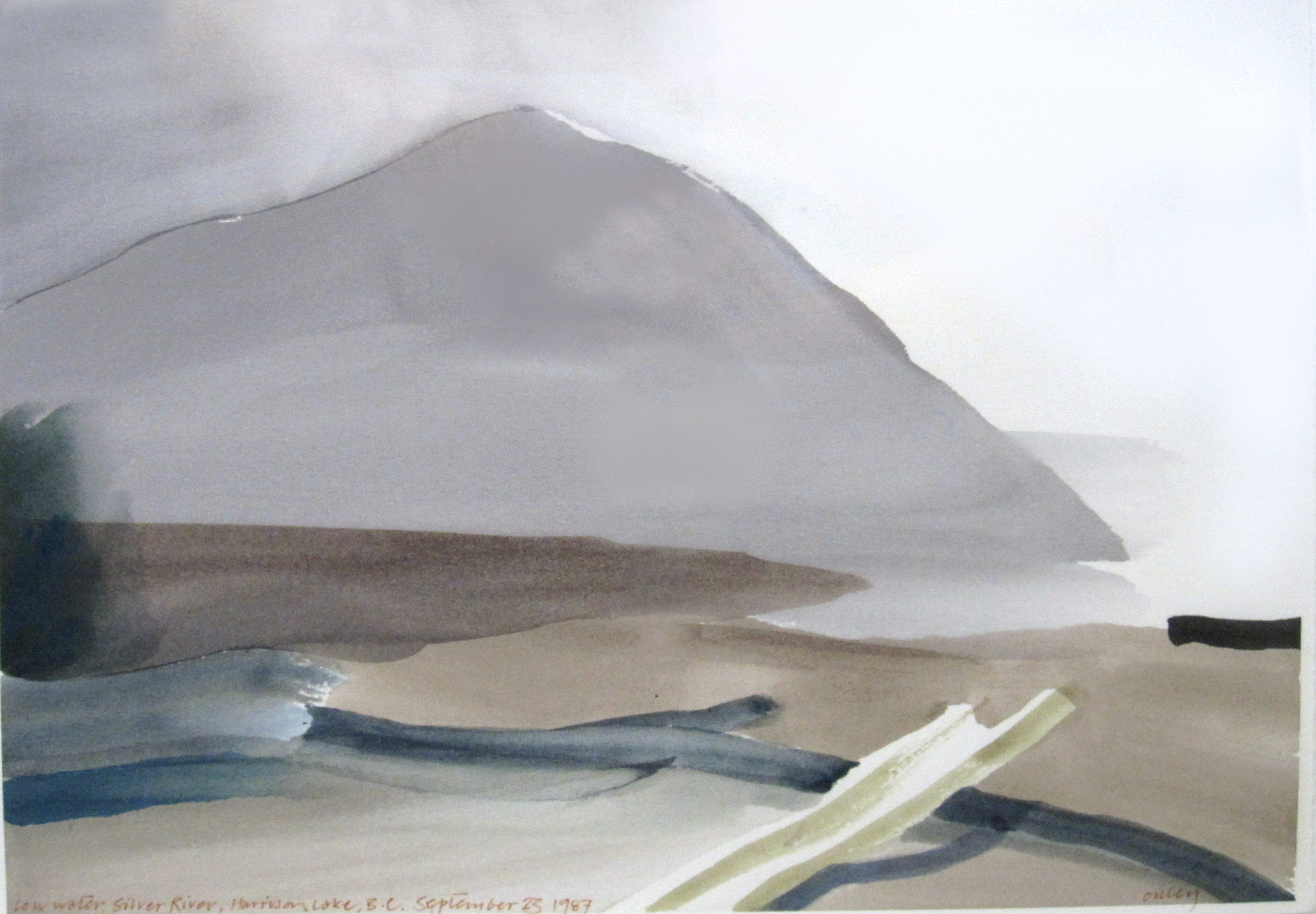 Low Water, Silver River, Harrison Lake by Toni Onley
At the end of June 2012 we closed the physical space and changed our business model. We continue to be active through our web site and through and with the substantial base of clients we have developed over two decades. Of course none of that would be possible without the participation of the many, many talented artists who have shown or been represented by the Gallery. We cannot thank our clients and artists enough. Additional to our outstanding clients and artists, we largely attribute our longevity to having built an excellent reputation. That doesn't mean we always got it right. Certainly not, but the level of integrity and care we have gone about conducting our business is one I am particularly proud of. When you do business with the Elliott Louis Gallery you will consistently be treated respectfully and honestly.
In addition to our well-earned reputation; the substantial collector base we have nurtured and the excellent and diverse range of artists we have shown over the years, the Gallery has consistently been creatively original and first. Some of the things we tried were a bust. For instance putting a system in the gallery where you took a headset around with you and listened to a narrative about specific works of art. That didn't have the uptake by visitors we had hoped for. On the other hand, we were one of the first, if not the very first commercial gallery in all of Canada to regularly do artist videos for each upcoming exhibition. This was wildly popular and successful. Our clients and artists unreservedly loved this.
As we move into our third decade we will continue to assist clients in finding the right art for their needs, whether that is a contemporary work by a young fledgling artist or historic pieces by revered masters. Our almost sole emphasis has been on Canadian art and artists and will remain so going forward.